This article is for:
Passport Agency Staff Users

Once Expenses have been submitted, you can view the invoice(s) that have been created. If more than one Expense for the Recipient was approved at the same time, all those expenses will be included in one Invoice.
Navigate to the "Manage Expenses" menu option.
Any Passport-related Invoices will automatically be sent to PassportONE for processing.
---
Viewing Invoices that have been Submitted
Passport-related Invoices will have their current status listed.
Since MDP is connected directly and electronically with PassportONE's system, all statuses are in real-time and updated hourly.
Status Definitions:
Approved
Under Review
Action Required
You can click the specific invoice to view its full details.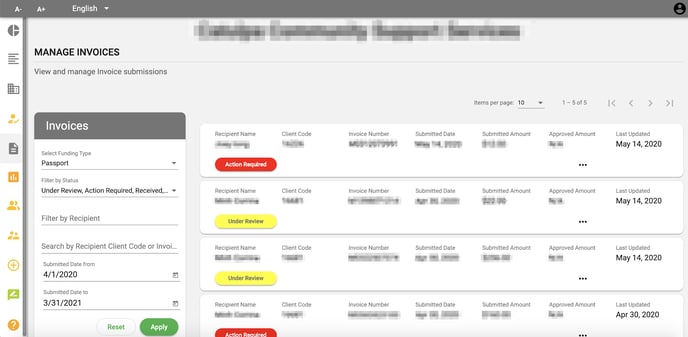 If action is required, more details will be listed when viewing full invoice information.
You can modify your submission based on the red warning message(s) below and then click on "Resubmit" or you can push forward and submit the invoice without changes.
If you resubmit without changes, your submission will go for manual review and your reimbursement will be delayed.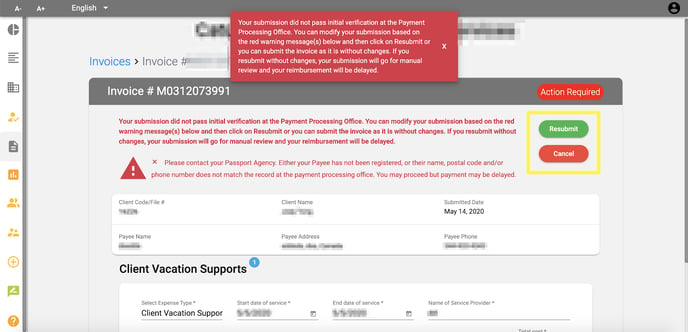 In addition, should there be any invoices that require action, this will be indicated on the Dashboard.